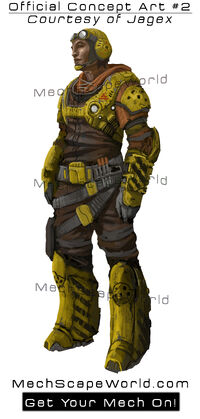 Armour is protective equipment designed to protect the wearer or vehicle from damage, it is extremely likely to appear in Stellar Dawn seeing that it is included in concept art,[1] and it is a common element in MMO's with combat, including RuneScape.
Stellar Dawn is referred to as 'combat-driven' in the FAQ on the official site, so the likelihood of armour making an appearance is exceptionally high.
References
Edit
The information in this article is not necessarily 100% accurate as the game has not yet been released.
Ad blocker interference detected!
Wikia is a free-to-use site that makes money from advertising. We have a modified experience for viewers using ad blockers

Wikia is not accessible if you've made further modifications. Remove the custom ad blocker rule(s) and the page will load as expected.